Debt Solutions in Canada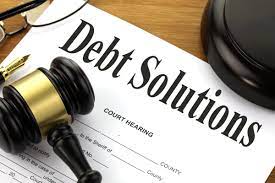 Are you in need of debt solutions within Canada? With Consumer Debt Consulting worrisome debts can become easily manageable and resolved in a simple and tailored-to-you process. We understand having to deal with debt can be a tiring, long and frustrating process and our options provide you with a more seamless care-free experience when trying to settle your debt.
Best debt solutions in Canada
At Consumer Debt Consulting we pride ourselves with dealing our clients the utmost professional and experienced information and services when dealing with and managing debt. Our clients from all across Canada can say that after consulting with our experts and received our services their debt process has become worry-free.
When looking for debt consolidation services it is important to ensure they have proper experience and a outstanding history of being capable of handling and resolving debt. We not only guarantee our services but our clients do to. You can contact us at anytime as we have agents always available to help no matter the situation. You can reach us at Toll Free: 1-833-446-9502 or Local: 780.446.9502. You may also email us at info@consumerdebtconsulting.ca or simply fill out our contact form.
Do you need credit counselling in Canada?
Consumer Debt Consulting in Canada is a debt solutions company that provides credit counselling as well. We provide free and easy-to-follow step by step proven tips to easily improve your financial situation. Our toolkits can help you pay off high monthly or even yearly debts in the best interest of our clients' budgets through low fees plans which are affordable at all times for those who have poor financial condition due to defaults on their loans or past serious difficulties. We help you pay back your debt, improve financial condition and save money in the best way!
What happens if I have not made payments on time for the last six months or more, and what are the consequences of this?
If you have not made payments on time for the last six months or more, then your account will be placed in arrears. This will result in various consequences, including the inability to open new accounts, the suspension of trading privileges, and the limitation of withdrawals. In some cases, your account may even be frozen.
If you have made payments on time in the past, but have fallen behind on payments in the recent past, then your options are limited. You can attempt to reach a payment plan with your creditors, or you can liquidate your assets to pay back your loans. In either case, it is important to contact your creditors as soon as possible so that arrangements can be made. If you do not contact them, your creditors may take legal action against you which could result in even more severe consequences.
Do you wish to settle your debts?
Our debt settlement service is a debt settlement program that allows you to restructure your debt on time payments, usually below the 15% mark. We have been helping people successfully pay down their debts for over 20 years now and can help you too by providing an affordable option debt settlement in Canada.
How credit scores are calculated?
Credit scores in Canada reflect financial stability (which helps predict ability to pay back debt) rather than payment history.
Extremely low scores can mean bad job prospects, high interest rates and must take a loan against equity. So it is important to understand the impact that debt has on your long-term financial health. Additionally, credit scoring formulas are constantly changing as new information is added to ensure predictions remain accurate and up-to-date for future use. This means your score will change from time to time.
Is there a downside to using a debt consolidation?
There is no one-size-fits-all answer to this question, as the benefits and drawbacks of debt consolidation will vary depending on your specific situation. However, in general, debt consolidation can help to reduce your overall monthly payments and afford you more flexibility in terms of budgeting. Additionally, it can help to improve your credit score and make it easier to obtain loans in the future.
However, there are a few potential downside risks associated with debt consolidation. For example, if you do not understand the terms of your debt consolidation plan or if you do not adhere to the terms, you could end up paying more than you originally anticipated. Additionally, debt consolidation could lead to increased stress and anxiety, as you may feel overwhelmed by your debt and financial obligations. If you are considering debt consolidation, it is important to speak to a qualified financial advisor to get a full understanding of your options and risks.
Contact us today and resolve your debt
Financial situation can be a big worry and financial crisis is something that we as individuals or business owners are not happy to face. When you have financial situation, it is always better to approach professionals who know how do deal with such situations in the best way possible. Canada debt solutions by Consumer Debt Consulting is one of those companies which knows how to handle this situation professionally. If you are looking for debt solution, we can help. For more information please contact us today!