Debt Management Program Edmonton
Are you seeking a debt management program in Edmonton?
Being in credit card debt can place a big burden of stress on individuals and families in Canada. That is where Consumer Debt Consulting comes in. We understand what you may be going through. We are here to listen and give you a helping hand. Basically, the DEBT MANAGEMENT PROGRAM (DMP) is a voluntary arrangement made with your creditors to pay back the money owed by not going further into debt through raised interest rates, late fees, etc.
When you contact Consumer Debt Consulting, we will start with a free one-on-one assessment of your financial situation. Together, we will look at where you stand today, evaluating what you have (Assets) and what you owe (Liabilities). From there, we will help you to decide which financial option makes the most sense in your situation. We work exclusively on your behalf offering innovative alternatives to bankruptcy. Our solutions are based on your best interests, not your creditors. Consumer Debt Consulting has three unique programs (proposal/DMP/debt settlement) that can be custom-made for you and your current financial situation. Your counsellor always has your best interest in mind. We will help you take the right steps toward paying off your debt. You have nothing to lose except your debt. Contact us to learn more about Debt Management Program in Edmonton.
Authorized by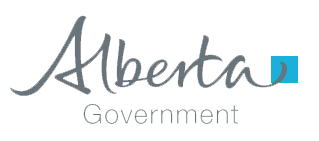 Debt Repayment Agency
Debt Management Edmonton
Consolidate your debt with easy and affordable monthly payments
Get Instant Debt Help Soultions
Debt Consolidation – Debt Consulting
Consolidate Using Our Debt Management Program in Edmonton
If none of the listed debt consolidation options work for you, then a Debt Management Program may be the right fit for your situation. A Debt Management Program consolidates all of your credit card payments into one monthly payment. You then make this one monthly payment to Consumer Debt Consulting in Edmonton and they disperse all of the funds to your various creditors. Your creditors have to agree to allow you to go onto this program, but they typically will if the Consumer Debt Consulting credit counsellor believes that this program is the right fit for your situation and sends them a consumer proposal that demonstrates this. If you enroll in a Debt Management Program all of your credit card debt will be paid off within 5 years. However, most people pay off their program as fast as they can and the average program is completed in under 3 years. If you work with Consumer Debt Consulting your interest rates will typically be reduced to either zero or a very low-interest rate (not all creditors go to zero, but most of the major ones do).
Advantages Of Consolidating With A Debt Management Program
Consolidate your multiple bills and debts into one affordable monthly payment. You have only one payment each month to deal with.
Save thousands of dollars in interest. In most cases your creditors will agree to wave most or all of the interest, so all of your payments go towards the principal amount, and you pay your debts faster.
Creditors and collection agencies will stop calling you. Consumer Debt Consulting credit counsellor acts as a "middle man" negotiating on your behalf.
DEBT MANAGEMENT PROGRAM (DMP) has a high success rate with credit card debts, bank loans, collection agencies, etc.
To learn more about a Debt Management Program or to speak with a Debt Counselor to see if a program like this might be a good fit for your financial situation
Authorized by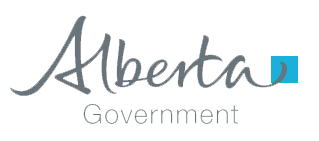 Debt Repayment Agency
Debt Management Edmonton
You have nothing to lose, except debt!
Debt Consolidation – Debt Consulting
How Credit Counselling Works:
Call 1-833-446-9502 to speak to a credit
counsellor and set up an appointment.
Gather your records and meet with an expert to review your financial
situation.
The Credit Counsellor will recommend a plan to help you and explain all details.
Follow your plan to Become Debt Free and start living your life again.
Get In Touch
Feel free to get in touch with us by using the form below.