Debt Settlement Program Edmonton
Are you struggling with overwhelming credit card debt and looking for a debt settlement program in Edmonton? Do you find it hard to pay your monthly minimum payment? If so, then debt settlement is the fastest and cheapest way out of debt. It is easy to qualify for a debt settlement program. You need to owe at least $10,000 in unsecured debts. You do not need to take out any loan, pass a credit check, or be a homeowner. Contact us to learn more about Debt Settlement Program in Edmonton.
Authorized by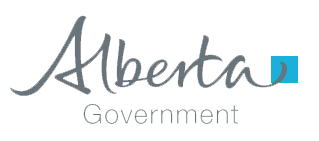 Debt Repayment Agency
Debt Settlement Edmonton
You have nothing to lose, except debt!
Debt Solutions – Debt Consulting
What is Debt Settlement?
People turn to debt settlement for different reasons. Individuals and families struggling with debt often find themselves facing intense pressure from collection agencies, rash collection techniques, calls at home or work, and threats of legal action. Debt collector (Collection Agencies) is what most borrowers work hard to avoid. Debt collectors (Collection Agencies) keep calling and trying to collect the debt that you owe to them. Sometimes they may call you a couple of times a day.
When debt becomes unmanageable, many consumers consider debt settlement as an alternative to bankruptcy. Debt settlement is a process in which one works with creditors to pay only a percentage of the total debt owed as the final settlement amount. A debt settlement offer can vary, depending on the creditors and how badly it wants to be paid. However, in most circumstances, debt settlement is a real option to help relieve some of the debt load. It may seem strange for a debt collector (Collection Agency) to settle substantially less than what is owed to them. However, debt collectors realize that many people who are behind in their payments will eventually file for bankruptcy. If this happens, the debt collector in most cases will get nothing.
Debt Settlement Edmonton
Debt can be a heavy burden, and can often lead to financial hardship. Fortunately, debt settlement in Edmonton is made possible by Consumer Debt Consulting. We can help you get your debt under control and move on from this difficult situation. Before starting the process, it's important to consult with our expert to get an accurate estimate of your debt and potential payment plan. Debt Consolidation can help reduce the interest rate on your debt, which can make the process more affordable. Additionally, having a consolidated loan can make it easier to find new credit when you need it in the future. So, whether you're looking to get your debt under control or just want to make things more manageable, debt settlement Edmonton can help you reach your goals.
How Credit Counselling Works:
Call 1-833-446-9502 to speak to a credit
counsellor and set up an appointment.
Gather your records and meet with an expert to review your financial
situation.
The Credit Counsellor will recommend a plan to help you and explain all details.
Follow your plan to Become Debt Free and start living your life again.
How does Debt Settlement work?
With a debt settlement plan, you make a monthly payment to Consumer Debt Consulting Corp. (in a trust account) according to your budget. The concept behind this practice is to let your money build in our trust fund so that a lump sum offer can be made to the creditor one by one. A debt settlement program can reduce your unsecured debt by 20% to 80%. It all depends on the age of the debt & depends on the creditors, and how badly the creditor wants to get paid.
We work exclusively on your behalf, offering innovative alternatives to bankruptcy. Our solutions are based on your best interests, not your creditors. When you contact us, we will start with a free one-on-one assessment of your financial situation. Together, we will look at where you stand today, evaluating what you have (Assets) and what you owe (Liabilities). From there, we will help you to decide which financial option makes the most sense in your situation (Proposal/DMP/Debt Settlement), then we will help you make the right steps towards paying off your debt. You have nothing to lose except your debt.
Authorized by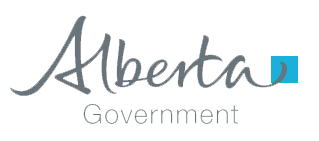 Debt Repayment Agency
Debt Settlement Edmonton
We offer innovative alternatives to bankruptcy
Debt Solutions – Debt Consulting
Debt Settlement Examples:
Get In Touch
Feel free to get in touch with us by using the form below.