Join Our Team
Consumer Debt Consulting
Join The Consumer Debt Consulting Team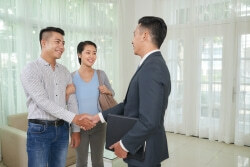 Our company is growing and there is an opportunity for dedicated Debt Consultants with the right skill and team attitude.
We are looking for Debt Consultants in Alberta and British Columbia,  The Debt reduction industry is very rewarding.
While getting out of debt might seem impossible, as a Debt Consultant you will help families and individuals to get out of debt, rebuild their credit, and put this difficult time behind them.
Your passions and abilities can make a lot of difference in people's lives by helping them reduce their debts in a more manageable way. We have helped consumers consolidate and reduce their debt, improve their financial situation and lower or eliminate all interest on their unsecured debt to become DEBT FREE. We are bonded and  licensed by Alberta Government as a Debt Repayment Agency with an A+ rating on the Better Business Bureau.
Why Become A Debt Restructuring Consultant
In today's economy, more and more Canadians are living beyond their means, thus causing increased financial stresses. Consumer Debt Consulting has been very successful in helping Canadians to avoid bankruptcy and eliminate large portions of their personal and business related debt.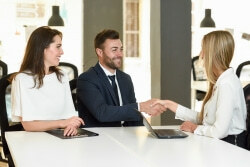 As a Consumer Debt Consulting  consultant  you can:
Be part of the debt restructuring industry – this is a dynamic business and very rewarding.
Personal Independence – Flexibility – Being your own boss
High profile reputation as a business owner.
Can run your business from your home or office.
Fill out the form below if you would like to join our team.
Get In Touch
Feel free to get in touch with us by using the form below.
Why Work With Us?
Guarantee your debt is reduced or you pay no fee.
Be debt free in 1 to 5 Years.
Homes, Vehicles are fully protected.
Collection agency calls will stop.
Wage garnish will stop.
Protect client from legal action.
Information on re-establishing your credit rating.